Camp Beaumont day camps
For almost four decades Camp Beaumont has led the way in providing children and teenagers across London and the Home Counties with fun filled, safe and memorable school holiday camps.
Since 1980 we have been committed to providing children and young adults with the very best school holiday childcare on our carefully designed programmes. 
Find out more
Play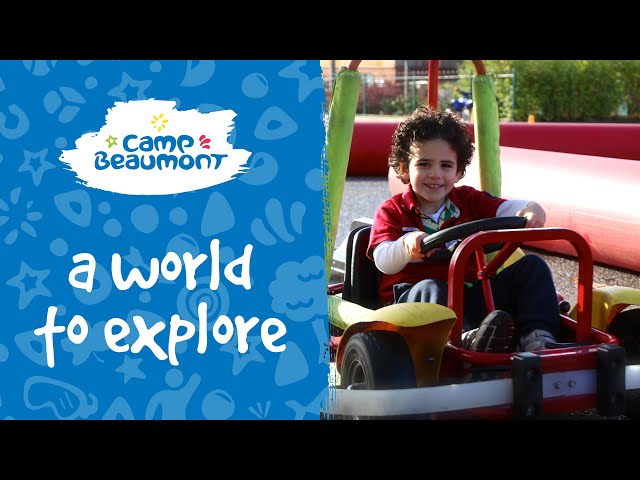 About us
Camp Beaumont are the experts in caring for children, we have enriched the school holidays for over a million children and been the most flexible and affordable childcare option for busy working parents.
All our camps are registered with OFSTED and all our staff including our early years' co-ordinators are DBS checked. We accept childcare vouchers and have a number of flexible childcare solutions for busy and working parents - so even if you need one day of childcare per week, or need to register your child with us for every school holiday, we have incredible options to help solve your childcare needs.
What we do
We simply pick the best staff to care, guide and inspire the children. Acting in 'loco parentis' our Camp Directors and their assistants are supported by an enthusiastic team of Head Group Leaders, Camp Leaders , Key Workers and Nursery staff who collectively create the unique team spirit our camps are famous for.
Our year round team ensures that the Camp Beaumont experience is hassle free. We'll send a comprehensive Welcome and Information Pack before camp starts so parents will have all the information they need.
Locations
We host our camps at some of the best schools across London providing the safest and most stimulating venues to care for your child during the school holidays. Our tradition of caring has continued for over 35 years at some of our venues and our flexible booking options enables busy parents hassle free flexible childcare options on their doorstep.
Programmes
We are experienced in caring for children of all ages and ensure parents total peace of mind that while they are at work they are being cared in a safe and stimulating setting. Throughout the week, camp offers children the opportunity to try things they have never had the chance to do before under the guidance of the camp leaders and key workers. We have something for everyone from the quietest three year old to an energetic 10 year old.
Playtime (3-4 years)
For little people with big ideas
Magic (5-7 years)
A world of fun and adventure
Active (8-11 years)
On your marks, get set and go go go
Teen (12-16 years)
The ultimate club style chilled out holiday