Kingswood Camps
Packed full of adrenaline-fuelled activities, our camps also provide the chance to pick up some new hobbies, gain a sense of independence and make friends with visitors from across the world.
From flying down a zipwire and making friends on an action packed holiday, to picking up new hobbies and embarking on eye-opening excursions, there's something for all inquisitive minds and young explorers with our adventure holidays. 
Find out more
Play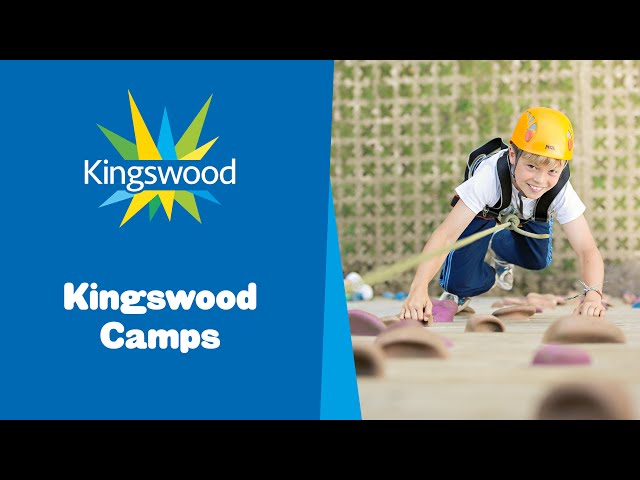 About us
We encourage an active, healthy lifestyle with a variety of action based challenges, giving young people the chance to broaden their horizons with a taste of the outdoors and exciting excursions to historical and cultural sites further afield. With more free time than ever to fill during the school holidays, parents can also relax in the knowledge that their child is making memories and learning new skills, in safe hands.
What we do
There's something for every child at Kingswood's summer camps, with over 60 activities on offer across five stunning activity centres. From archery to zorbing, and abseiling to zipwire thrill rides, making new friends has never been so much fun. Combining exhilarating activities with a lively and friendly atmosphere, our summer camps make for an unforgettable time away from home. Packed full of adrenaline fueled activities, our camps also provide the chance to pick up some new hobbies, gain a sense of independence and make friends with visitors from across the world.
We want to ensure that our visitors are always having fun and are confident to try new challenges, which is why our camps deliver age specific activities to cater for every individual, from first timers to regular campers and young adults.
Locations
We have five summer camp locations, each one tailored to different adventurers. There's a manor house that's exclusive to older teens and a friendly camp dedicated to younger adventurers. We've created an urban oasis, a woodland getaway and a coastal paradise, so all you need to do is work out your favourite adventure activities, or simply pick the location that's closest to home!
Adventures
Woodland Adventures at Colomendy - Colomendy is the ideal setting for a memorable Woodland Adventure. The 130 acre site sits deep in the valley and is enveloped by scenic hills and woodlands. The beautiful rural countryside of North Wales provides the perfect opportunity to explore the great outdoors while enjoying high-adrenaline adventures. Activities such as the high ropes course and zipwire are seamlessly integrated into the stunning woodland, woven amongst the trees.
Urban Adventures at Grosvenor Hall - Urban Adventurers at Grosvenor Hall will be treated to some of Europe's finest activity facilities. This hidden gem is set in the grounds of a former manor house in Ashford, Kent. With a combination of historical buildings, modern facilities and a state of the art £1m adventure park, the site is within easy reach of London and international transport links, offering guests the opportunity to join exciting excursions to London, Brighton, and Canterbury.
Coastal Adventures on the Isle of Wight - Thrill-seekers looking for a Coastal Adventure are in for a treat on the Isle of Wight. A short 45-minute ferry ride from England's south coast, this centre is a dream-come-true for young watersports enthusiasts. Our Isle of Wight centre covers 100 acres of beautiful fields and woodlands in a superb cliff top location, boasting stunning views over Whitecliff Bay, and direct beach access.
Teen only Adventures at Overstrand Hall - Older teens wanting a holiday away from home have one mighty adventure waiting for them at Overstrand Hall. This incredible 19th century beachside Lutyens Manor House is open exclusively to 15-17 year olds. The spectacularly grand house is nestled right beside a sandy beach in nine acres of gardens and woodlands.
Young Adventurers at West Runton - This awe-inspiring centre enables Young Adventurers to explore activity-filled surroundings in a friendly community setting. While it might feel intimate, the 30 acre site is packed full of indoor and outdoor activity facilities.