Kingswood
We are one of the most experienced providers of outdoor education in the UK. Founded over 35 years ago, we run over 1.2 million activity sessions each year. We now welcome over 165,000 young people from more than 35 countries around the world annually.
Find out more
Play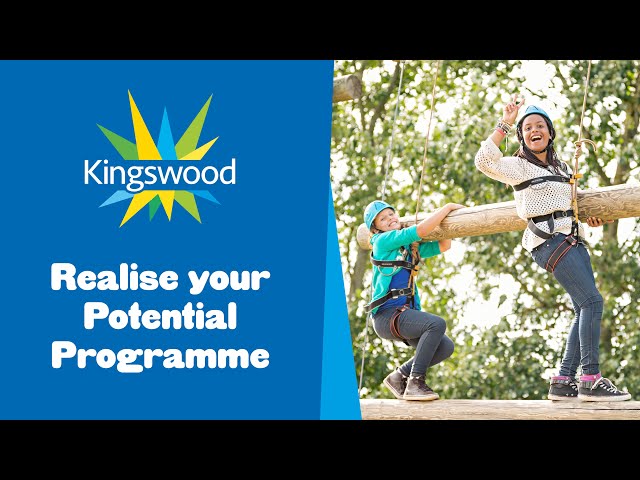 By taking pupils out of a formal classroom environment and into fun and exhilarating experiences focused on challenge and adventure, we encourage whole classes to bond and be captivated, the shyest to shine as leaders and the unmotivated to become the most enthusiastic about developing a new skill. Using the outdoors and a selection of adventurous, challenging and high-adrenaline activities, we support young people throughout their learning journey.
An adventure to remember, a taste of independence, a rush of adrenaline, a breath of fresh air, a sense of achievement and making memories that last a lifetime. That's what we're here for. We are raising the bar to provide the very best outdoor learning experiences. A Kingswood adventure utilises experiential education and non-academic ways of learning to provide a taste of independence, the chance to make lifelong memories and gain a sense of achievement. The experience equips pupils with skills for their future and broadens their horizons to the opportunities available to them
Who we work with
Primary schools
We work in partnership with teachers to tailor an outdoor education and adventure programme, with action-packed day time activities and an array of exciting evening sessions.
Secondary schools
Our range of life skills and specific curriculum linked programmes are combined with learning objectives to create a truly unique learning opportunity for secondary schools.
Youth and uniform groups
We welcome a variety of non-school groups all year round, for day visits, great value weekend breaks and longer adventures. All young groups are welcome to enjoy an adventure.
NCS
Each year we welcome around 15,000 young people from to our centres to complete the residential element of their NCS programme.